Programs
The Emera ideaHUB is part of a continuum of 'Dal Innovates' programming which provides opportunities for students and faculty at Dalhousie University to explore and experience innovation and entrepreneurship (I&E) and develop knowledge, skills, and attitudes necessary to translate new ideas into impact.
Leveraging private and public funding, the Emera ideaHUB combines an innovative space with programming to launch the next generation of Nova Scotia technology startups. It is inspired by entrepreneurship spaces and programs at the University of Waterloo and other leading startup ecosystems.
The Emera ideaHUB builds on the success of the Innovation and Design and Entrepreneurship Academy—a creative collaboration among Dalhousie's Faculties of Engineering and Management, NSCAD University and the Nova Scotia government that has supported students to create physical prototypes and work through business concepts.
Space is limited in the Bridge and in the Build program, so there is both an application process to be accepted and a time limit on duration of stay. Companies may apply for each program separately, or for both the Build and Bridge supports. These programs are provided at no cost to the companies accepted. Participants and teams do not give up any rights to intellectual property (IP) or company equity through participation in the program.
The Bridge is the incubation space at the Emera ideaHUB which helps students, researchers and faculty start physical product based companies and transition to the larger startup community and innovation ecosystem.
Build is a program which helps science- and engineering-based ventures to design, develop and build physical products.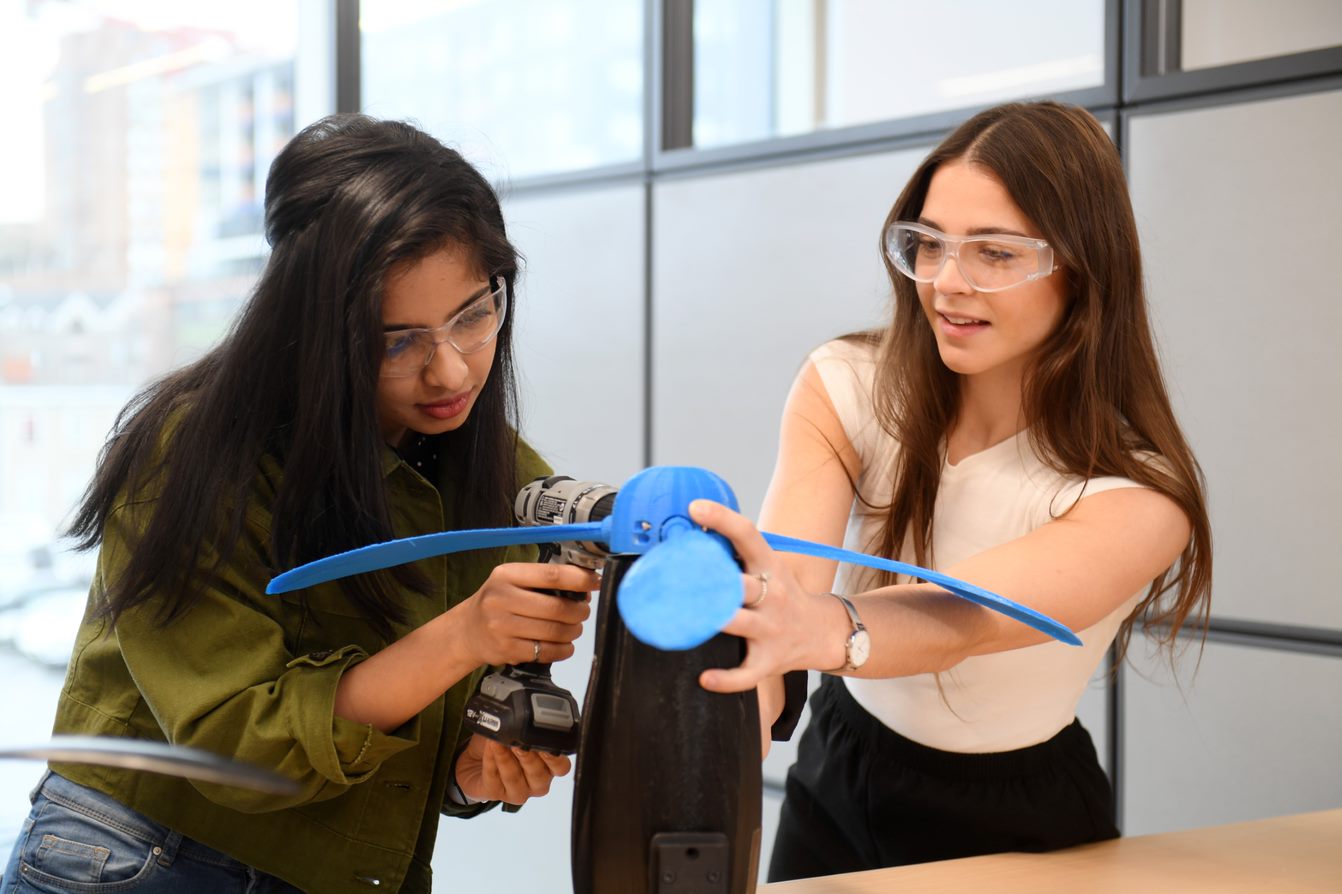 Develop Innovative and Entrepreneurial Engineering Talent
Through strategic programs and partnerships across Dalhousie and with ecosystem partners, we empower students to make an impact locally and globally.